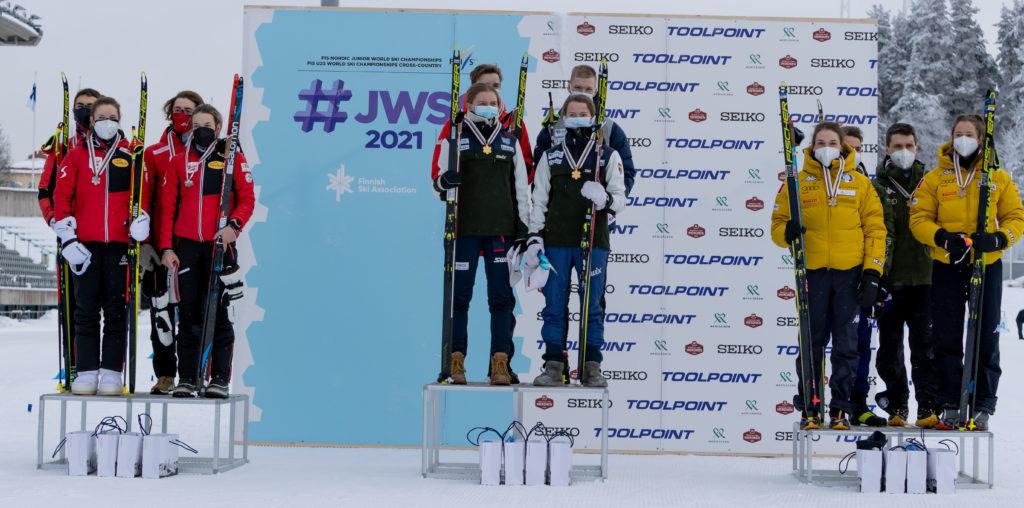 Team Norway (in skiing order: Eidar Johan Stroem, Marte Leinan Lund, Gyda Westvold Hansen, Andreas Skoglund) kept their narrow lead and captured gold in the Nordic Combined Mixed Team event at 2021 JWSC in Lahti. Team Austria fought well without their star Johannes Lamparter, but fell short in the final sprint, where Skoglund beat Austria's Stefan Rettenegger, who won bronze in yesterday's individual event.
– I was sure I'd be able to beat him (Rettenegger) in the final sprint, so I just had to follow him. He tried to make a move during the second lap, but it wasn't enough. I'm very happy with the team's performance, Skoglund recapped.
Early on, it seemed that Austria would run away with the win, but Norway's women creeped back a 20-second deficit, allowing Skoglund to start the anchor phase in the lead.
– I knew Lisa (Hirner) would be strong in the second leg, so I just tried to keep the difference the same, Lund thought of her role.
– My main goal was to give Andreas (Skoglund) a chance to win. Since I caught up earlier than I even tried to make a gap, Hansen analysed.
Team Italy was the best of the rest, surprisingly beating the fourth place Germany in a sprint.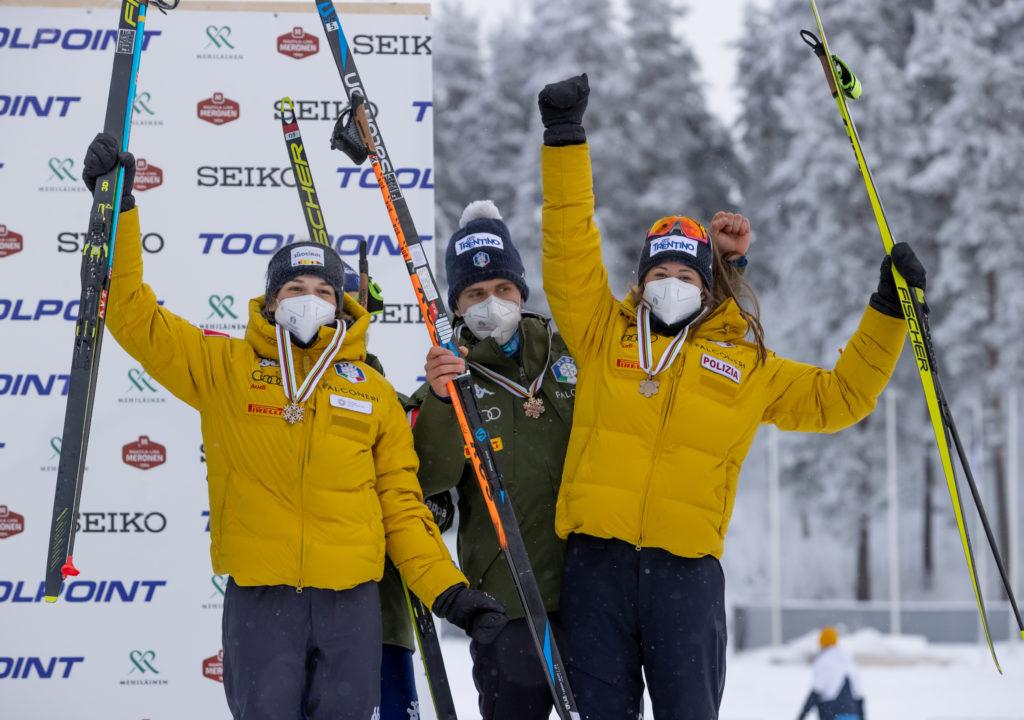 Team Finland's Annamaija Oinas was disqualified in the ski jumping section, which meant that Finland started the cross-country skiing phase in the last place, over three minutes behind the leaders. Still, they made a respectable effort to climb three positions to cross the finish line seventh 3:37 after Norway.
Written by Topias Mikkonen