Finnish Ski Association
Finnish Ski Association acts as an ideological and functional link and central body of associations operating in the field of ski sports in Finland, promoting ski sports among the Finnish people.
Join the fun – we have a lot to show you!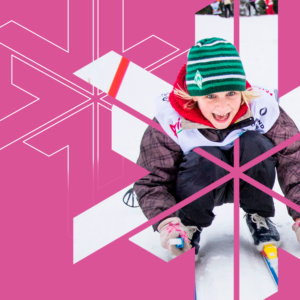 Snow Move -project
The essence of the Snow Move -project is to inspire children and their families along with teachers to find new ways to practice snow sports and to improve the cooperation between different sports organisations and schools.
Kidz' Snow Fun Tour
The Kidz' Snow Fun Tour provided offers inspiring and diverse winter sports activities for primary schools on schooldays and through evening events for all children and their families.
CONTACT
Administration
Ismo Hämäläinen
Executive Director

+358 50 438 4449
ismo.hamalainen(at)hiihtoliitto.fi
Laura Hämäläinen
Financial Manager


+358 45 263 1211
laura.hamalainen@hiihtoliitto.fi
Anne Lahdelma
Financial & Administrative Specialist


+358 45 1689 028
anne.lahdelma@hiihtoliitto.fi

Mia Junttila
HR & Finance Coordinaator

+358 40 846 1213
mia.junttila(at)hiihtoliitto.fi
Sport Clubs

Services

Larissa Erola
Head of Club services

+358 40 744 7741
larissa.erola@hiihtoliitto.fi

Kimmo Yliriesto
Coordinator


+358 45 270 0333
kimmo.yliriesto@hiihtoliitto.fi




Sanni Koivuranta
Club & Youth Work Developer



+358 400 668 130
sanni.koivuranta@hiihtoliitto.fi

Sandra Sirén
On study leave


+358 40 669 4462
sandra.siren@hiihtoliitto.fi

Henna Tanhuanpää
Head of training

Puh: +358 45 1523 540
henna.tanhuanpaa(at)hiihtoliitto.fi



Communications
Maija Loikkanen
Communications and marketing manager
+358 40 7567511
maija.loikkanen@hiihtoliitto.fi
Emmi Tiira
Marketing coordinator
+358 50 462 2293
emmi.tiira@hiihtoliitto.fi
Commercial – Nordic Ski Finland Oy
Jari-Pekka Jouppi
CEO, Nordic Ski Finland Oy


+358 40 0803713
jari-pekka.jouppi(at)hiihtoliitto.fi
Herkko Mali
Sponsor negotiation
+358 50 4277267
herkko.mali@hiihtoliitto.fi
Suvi Kainulainen
Key Account Manager


+358 50 371 0512
suvi.kainulainen@hiihtoliitto.fi

Maija Loikkanen
Marketing Manager
+358 40 7567511
maija.loikkanen@hiihtoliitto.fi
Hannu Koivusalo
Head of competition
Finnish Cup
Finnish National Championships

+358 50 407 7500
hannu.koivusalo@vuokatti.net
Emmi Tiira
Marketing Coordinator

+358 50 462 2293
emmi.tiira@hiihtoliitto.fi