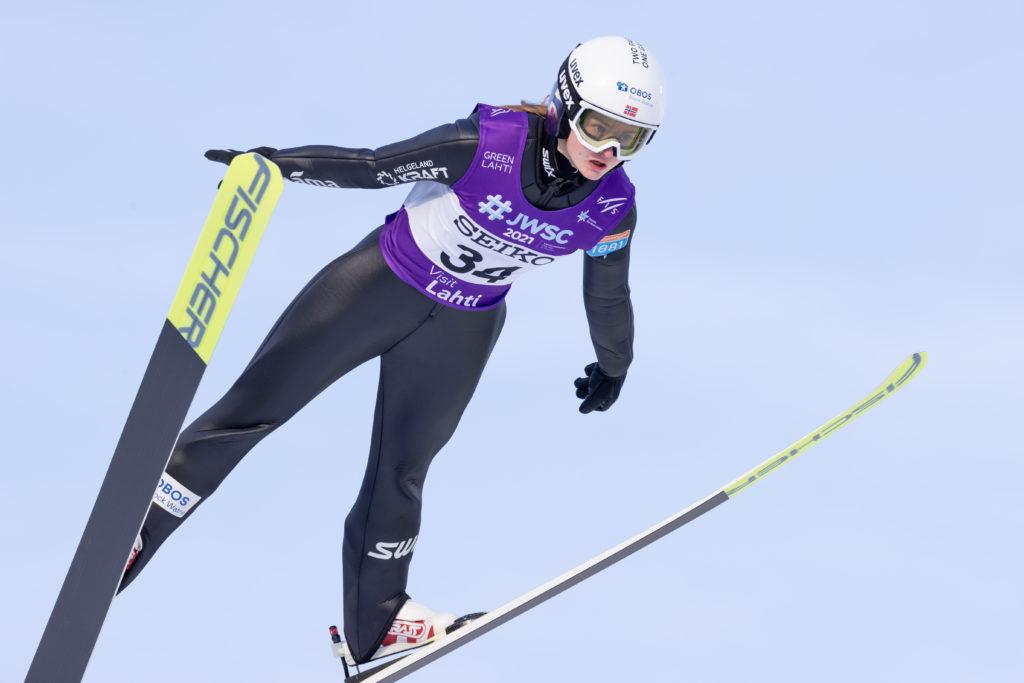 Lahti showed the best weather you could've imagined for the competitors today. The sun was shining from a bright sky and the wind conditions weren't causing any trouble. The women's nordic combined ski jump part went as you would've expected, with Norway's Gyda Westvold Hansen finishing first with a 92 metres long jump. Italy's Annika Sieff finished second, with a 88 metres long jump, and she will start the skiing part 43 seconds behind the Norwegian. Norway's Mille Moen Flatla completed the front three, with a jump that was also 88 metres long. She will be chasing Sieff from the start, with only 3 seconds separating them.

"I think the 43 seconds will be enough" Westvold Hansen said.

"First I have to ski, but I just have to go fast and then I think the result will be okay" She continued.

The reigning world champion Jenny Nowak finished sixth, with a 84.5 metres long jump.

"It was a better jump, because my shape in ski jumping is not that good, like last season, so i'm happy with this jump" Nowak said.

"I will give my best" she continued when asked about the skiing part.

The 2019 champion Ayane Miyazaki finished eight, with her jump being 83.5 metres long.

Only six jumpers broke the 85 metre line, with Norway's Westvold Hansen and Marte Leinan Lund leading the pack. Flatla, Sieff, Yuna Kasai, and Chulpan Valieva were among the four other best jumpers from the day.

The 5 km skiing part will start at 16:00 local time.
Results

Written by Miika Venäläinen