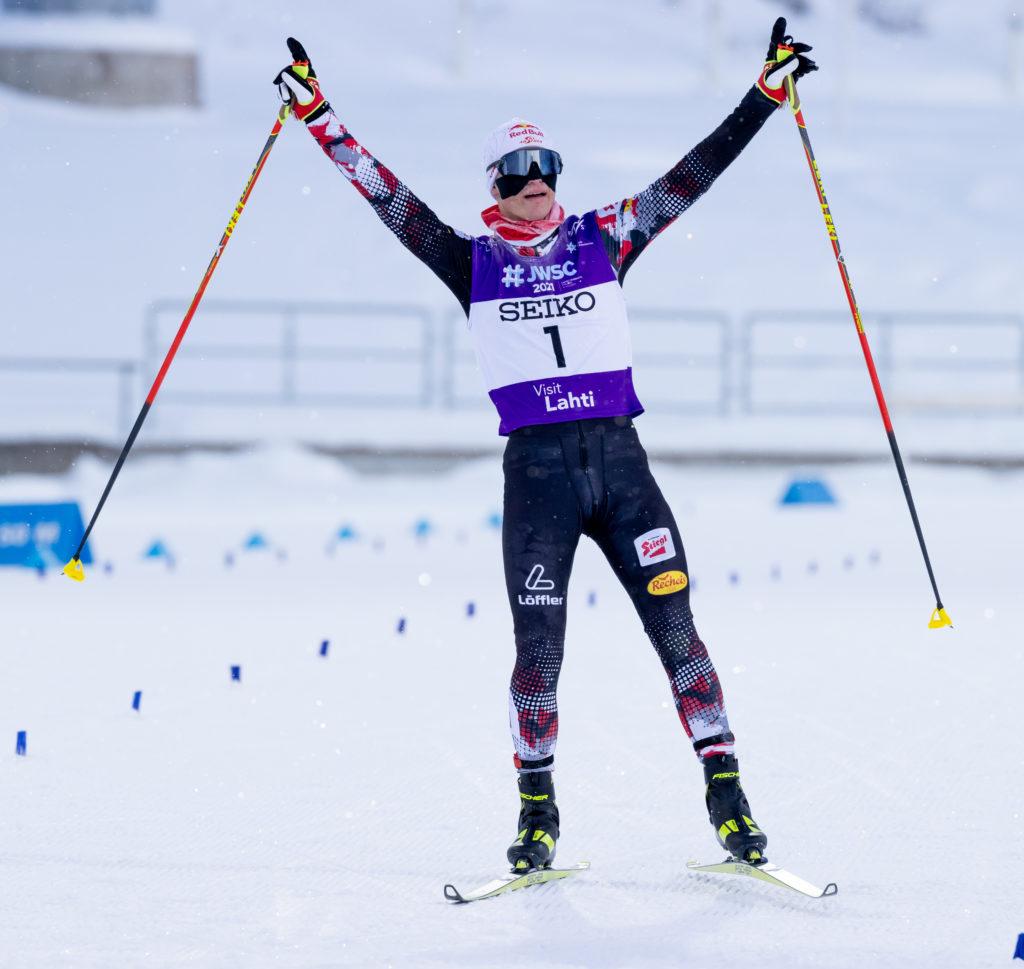 Johannes Lamparter from Austria took his own and managed to defend his title in Lahti at the FIS Junior World Ski Championships. Lamparter, who has also got a podium finish in the Nordic Combined World Cup this season, started the skiing section first, seven seconds ahead of France's Matteo Baud. The Austrian crossed the finish line first 49 seconds ahead of the Frenchman. In spite of winning in fashion, Lamparter wasn't fully satisfied with his performance.
– I should be jumping better, but the skiing was awesome today. It was my last race in the junior division and it feels good to end my junior career victorious.
Often, when an athlete is one of the favourites in the open division, such as Lamparter, they don't compete on the junior level. For Lamparter, however, coming to Lahti was an easy choice.
– I took a break when the World Cup was here, so I wanted to feel the venue. And now that I won, I can say it was the right decision.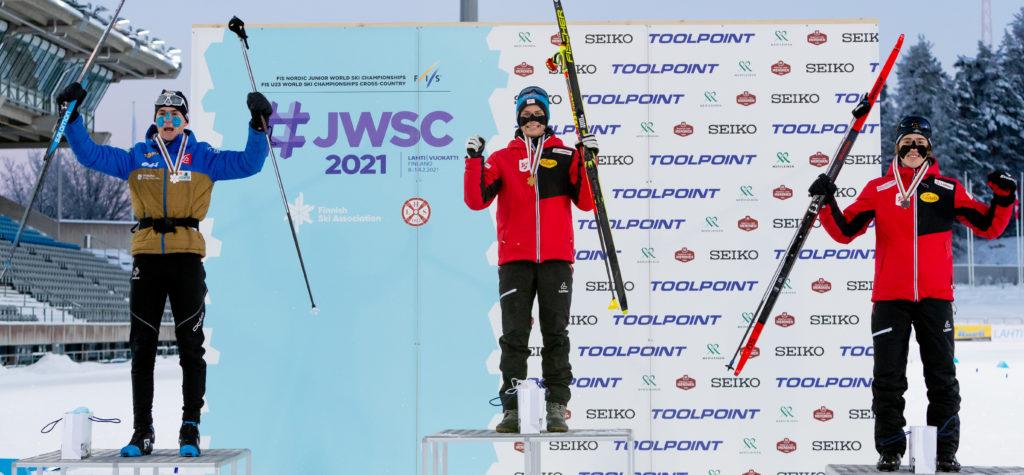 There was drama involved already in the ski jumping section, when the best jumper of the trial round, team USA's Niklas Malacinski, was disqualified because of a suit violation. Still, the race for the third podium place was an exciting one.
The trio of Stefan Rettenegger, Manuel Einkemmer (Austria) and Otto Niittykoski (Finland) began the hunt for bronze about a half a minute after the leader Lamparter. At the halfway point Norway's Andreas Skoglund, 12th after the ski jumping section, joined the trio. However, Skoglunds effort didn't last long and he fell off the group finishing sixth.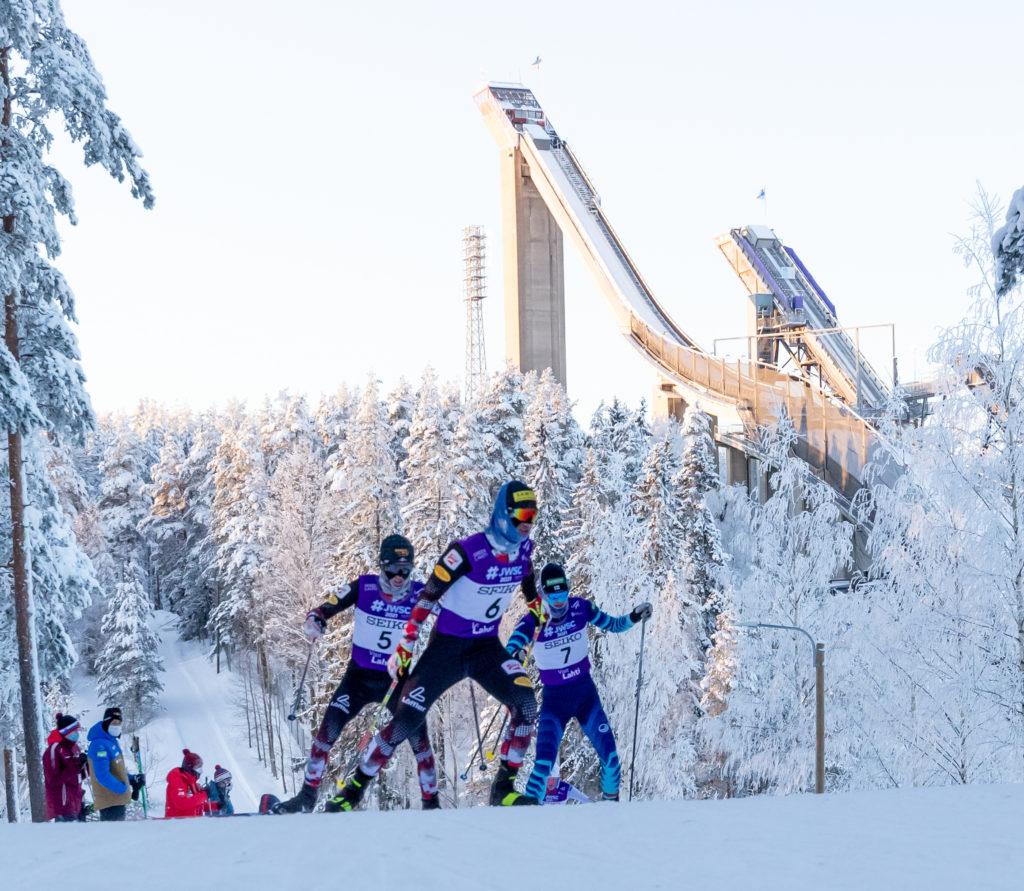 The strongest of the trio was Rettenegger, who made his move in the beginning of the final lap. He crossed the finish line 56 seconds behind the winner and beat the fourth place finisher Nittykoski by 34 seconds.
– I'm very happy with my third place, since It was a really tough race due to the cold conditions. My plan for the skiing section was to cooperate with Manuel (Einkemmer), but it didn't go as planned. In the end of the final lap I made an effort to catch Matteo (Baud). Unfortunately I fell a bit short, he analysed.
There will be a mixed team event in Nordic Combined tomorrow, where two men and two from each country compete for the first ever gold in this format. The ski jumping section is supposed to start at 10.30 local time.
Full interviews in YouTube
Written by Topias Mikkonen