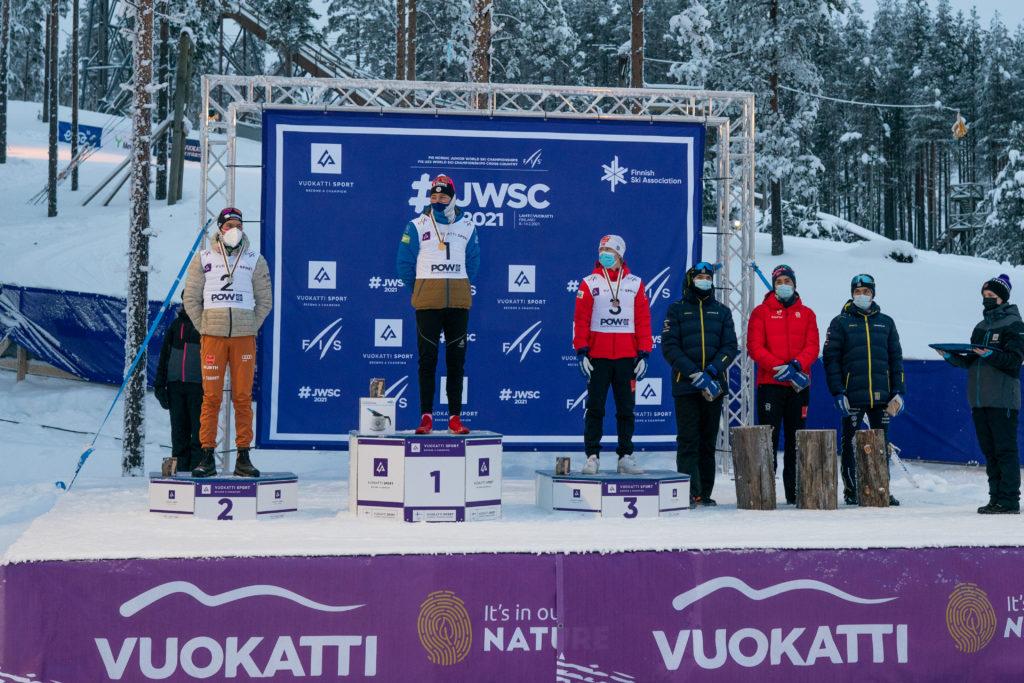 It was a busy day at FIS Nordic Junior and U23 World Ski Championships in Vuokatti (FIN) as total of four medal events were in Friday's agenda. Victories went to Poland, Russia, France and Norway.
Hugo Lapalus (FRA) took the win in U23 15km free ahead of Friedrich Moch (GER) and Iver Tildheim Andersen (NOR).
"It was a good fight. I am really happy to win this race. It is good preparation for Oberstdorf World Championships", Lapalus said.
Isabela Marcisz (POL) took the gold by 11,2 seconds ahead of Louise Lindstroem (SWE).
"I am so happy for today. Everything was perfect", said Marcisz.
U20 champion in men's 10km free was Martin Kirkeberg Moerk from Norway.
"I am very happy with the race."
U20 winner in women's 5km free was Veronika Stepanova (RUS), and Russian double was completed by silver medallist Evgeniya Krupitskaya. Stepanova was very happy with today's competition.
"It was an amazing day. Hard race, but I really liked it. My team is working well. I really wanted to win today and I did it."