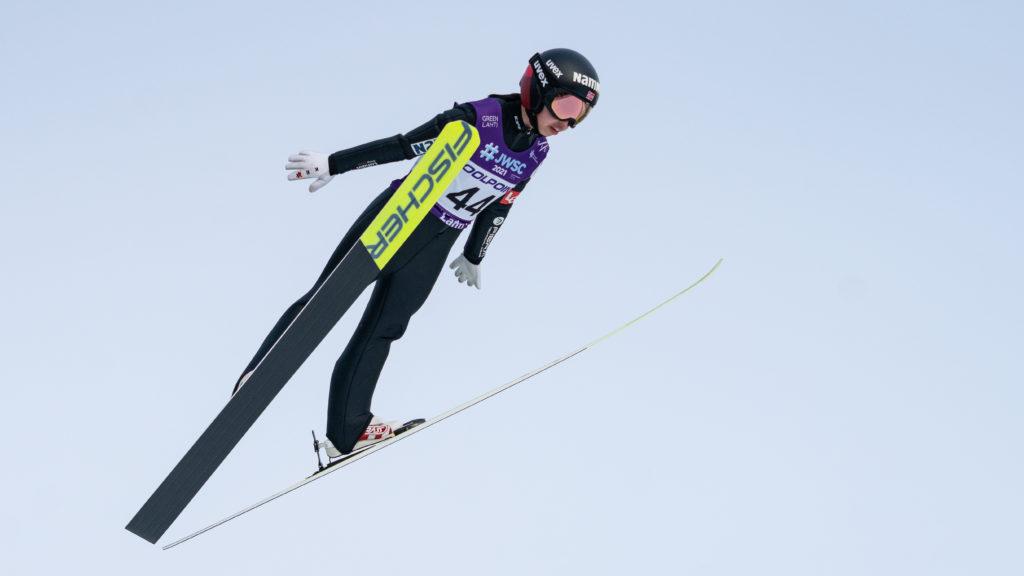 Norway's 17-year-old Thea Minyan Bjoerseth brightened the previous year's silver by capturing gold in the women's HS 100 ski jumping event at the FIS Junior World Ski Championships. In good conditions she dominated both rounds, winning the race by a landslide. 
– Coming here, I was hoping to get the gold. It was an amazing feeling to see the number one beside my name, she rejoiced.
She topped the second place finisher, France's Josephine Pagnier, by 20,5 points. Bronze went to Slovenia's Jerenja Brecl, who lost 26 points to the winner. The best athlete of the host country Finland was Julia Tervahartiala. Her 66-meter-long jump wouldn't qualify her for the second round and she finished 38th.
It's also worth noting that the leader of the women's ski jumping World Cup, Austrian Marita Kramer, who, in addition, was a 3x champion at last year's Junior World Ski Championships, didn't come to Lahti at all. 
Women will jump again tomorrow, when they compete in a team event. The first round is scheduled to start at 18.00 local time.
Written by
Topias Mikkonen