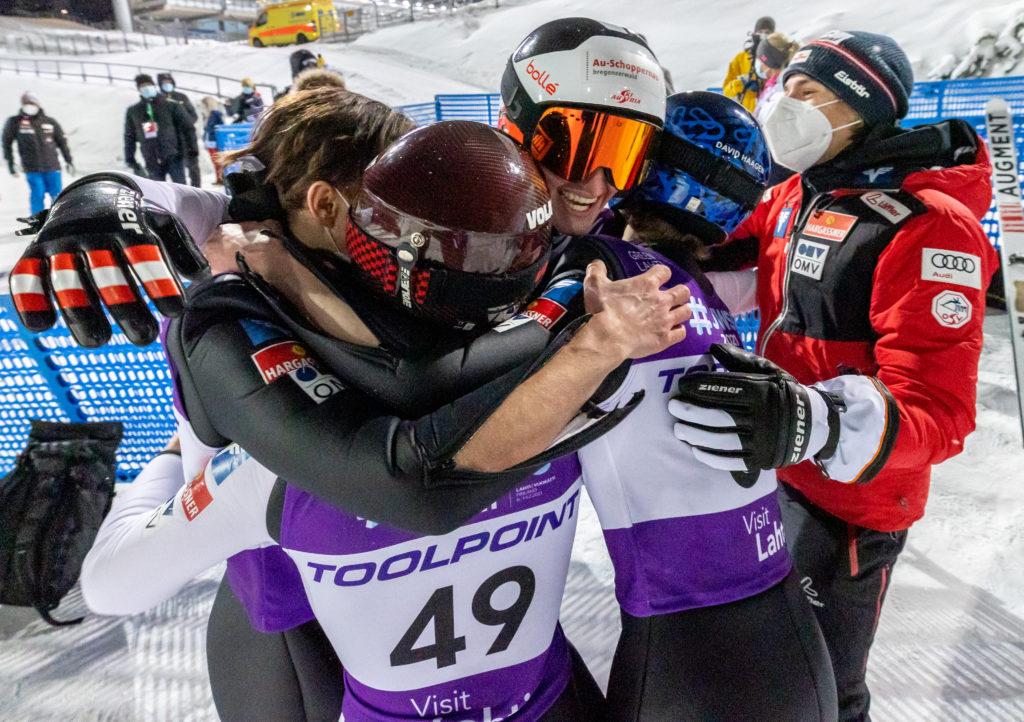 Nicolas Bachlinger and his fellow Austrian David Haagen were divided by just a slim margin of 0,6 points in today's HS 100 Ski Jumping event at JSWC in Lahti. Both men scored jumps of the same distance, 96 meter in the first and 95,5 in the second round. The winner was extremely pleased with his effort today.
– My jumps were really good, and I just had to pray they would be enough for gold. Hopefully we'll get another medal tomorrow, he celebrated.
The third place finisher, Swiss Dominik Peter, didn't lose by much either – he took bronze losing just 2,4 points to the winner. It was a great day for Austria, since there were three of them in the top four. Daniel Tschofenig was the first without a medal, 4,6 points away from podium.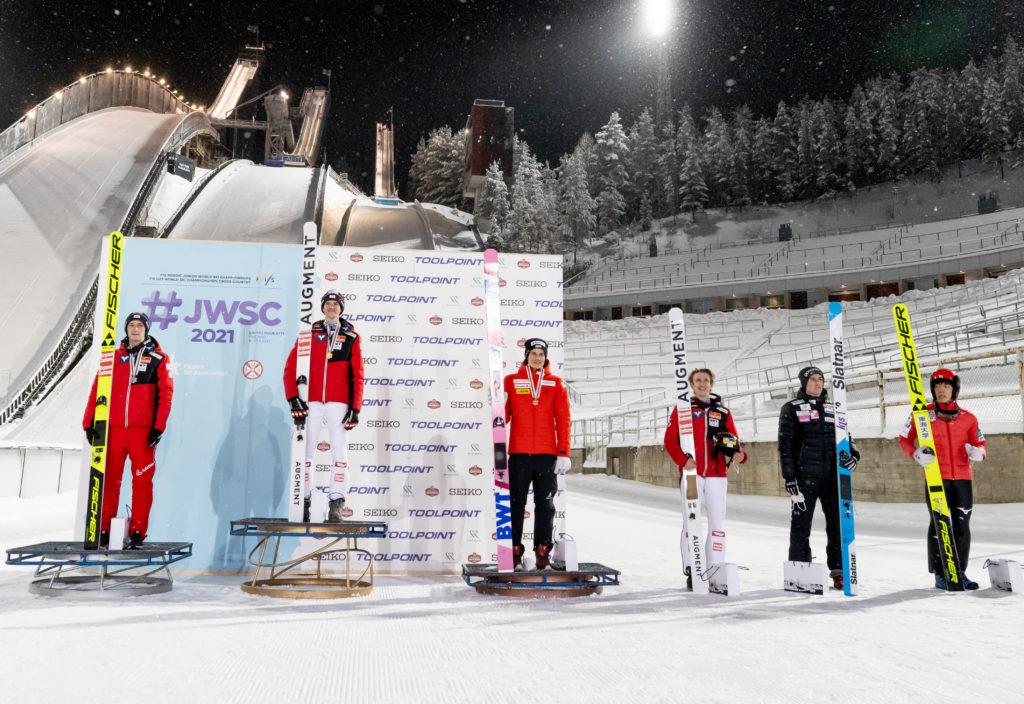 Two out of four host country Finland's athletes made it to the second round. Arttu Pohjola was 20th and Mico Ahonen, son of the legend Janne Ahonen, 22th.
The men, similar to women, will compete in a Team Event. There are small changes in Friday's programme.
Friday 12th of Feb
09.30 NC, Mixed Team HS100, Trial Round
10.30 NC, Mixed Team HS100
13.00 NC, Mixed Team 15km (5+2,5+2,5+5)
16.00 SJ, Men Team HS100, Trial Round followed by 1st Round
18.10 SJ, Women Team HS100, Trial Round followed by 1st Round
Written by Topias Mikkonen