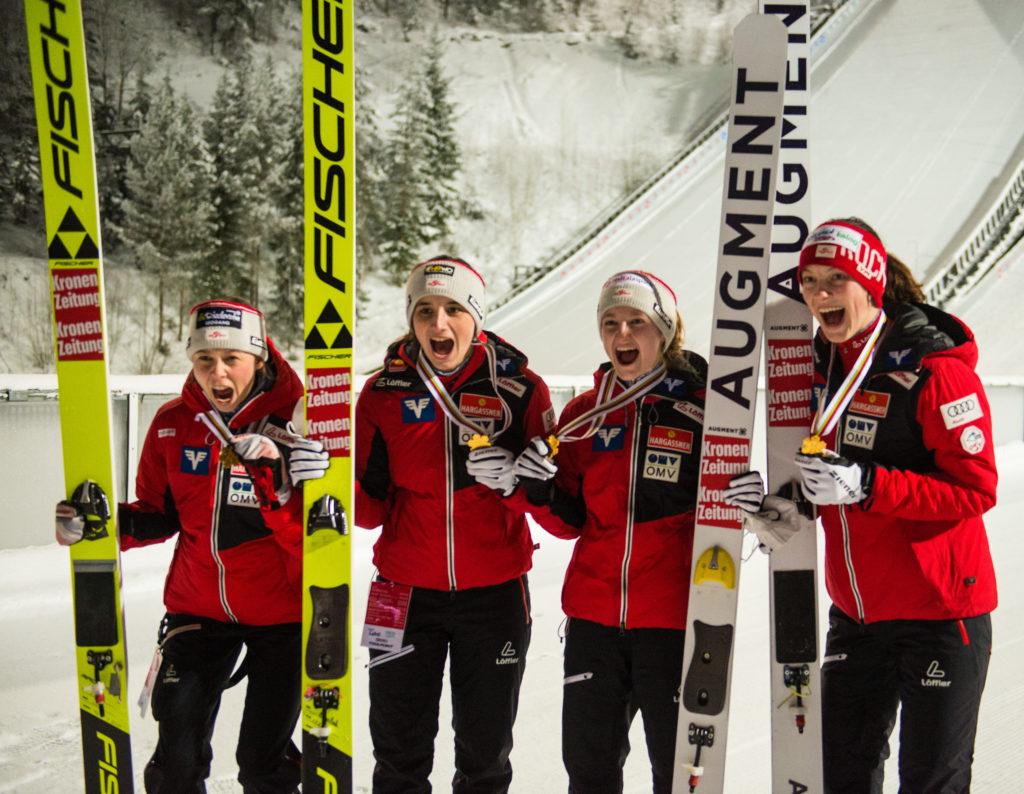 Team Austria was just as dominant in women's as in men's JWSC Ski Jumping Team event in Lahti. They faced little to no adversity, beating the second place finisher team Russia by over 50 points. The winning line-up was, in jumping order, Hannah Wiegele, Vanessa Moharitsch, Julia Muechlbacher and Lisa Eder. Eder, who fell from second to fourth in yesterday's race, got her revenge by jumping the farthest jump in the competition, 94 meters.
Altogether the winning team was satisfied with their performance.
– We all showed our best jumps and deserved the victory. Now we are going to party all night.
Champion from the day before, Norway's Thea Minyan Bjoerseth, flew to the 94 meter mark as well, but couldn't carry her team to the podium. The second and third places went to the same countries as in the men's event. However, they positioned the other way around: Russia got silver and Slovenia bronze. The point difference between the two teams was 10,7 points.
It definitely wasn't a great day for Finns at the hill. The hosts didn't qualify for the final round in the women's event either and ended up finishing at the bottom of the tally. They, and ninth place team USA, were clearly eliminated from the second jumping round.
Reshttp://medias2.fis-ski.com/pdf/2021/JP/3274/2021JP3274RL.pdfults
Written by Topias Mikkonen